Work From Home (WFH) / Mobility Solution
NEC understands that today's mobile workforce requires more freedom to communicate whenever and wherever necessary. The right communications tools are also needed in order to empower those mobile workers to communicate with anyone they need in the simplest way possible.
NEC provides a host of solutions that bring greater mobility to businesses that are increasingly on the go. Mobility solutions that help an organization expand its sales, increase its productivity and enhance its customer service whether it be a small to mid-sized business or a larger, worldwide enterprise.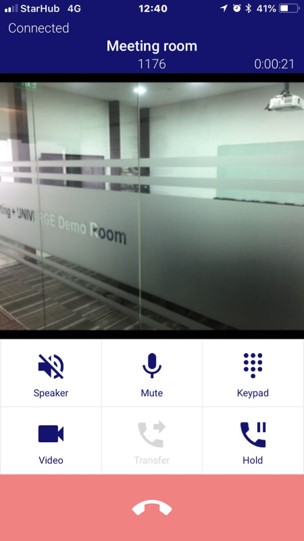 View SIP Camera through 4G
UNIVERGE ST500 SMARTPHONE CLIENT
At a Glance
Support on Smartphone only
Support SIP Video – See the person you are talking to for improved communication across your organisation, support SIP camera and SIP conference
Require additional SIP client licenses, different extension number from your IP phone.
Different phone book from your desk phone
Operates internally on corporate Wi-Fi network or outside the network with a Session Border Controller (SBC)
UC SUITE – SP310 SOFTPHONE (SV81/SV91)
At a Glance
Support Laptop/Desktop PC Only
Presence – provides users with real-time status and availability of their colleagues
Instant Messaging – enables users to effectively and efficiently communicate in real-time
Integration with UNIVERGE SV9100 Automatic Call Distribution (ACD) – enables users to login as an agent and view real-time queue statistics plus monitor ACD states of other agents
Multimedia Softphone – enables mobility and sharing of real-time information through advanced UC applications such as videoconferencing, Presence, application sharing, whiteboard, chat and file transfer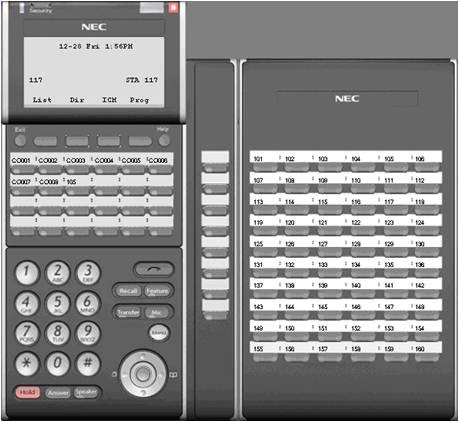 SP310 Softphone (Desktop/Laptop)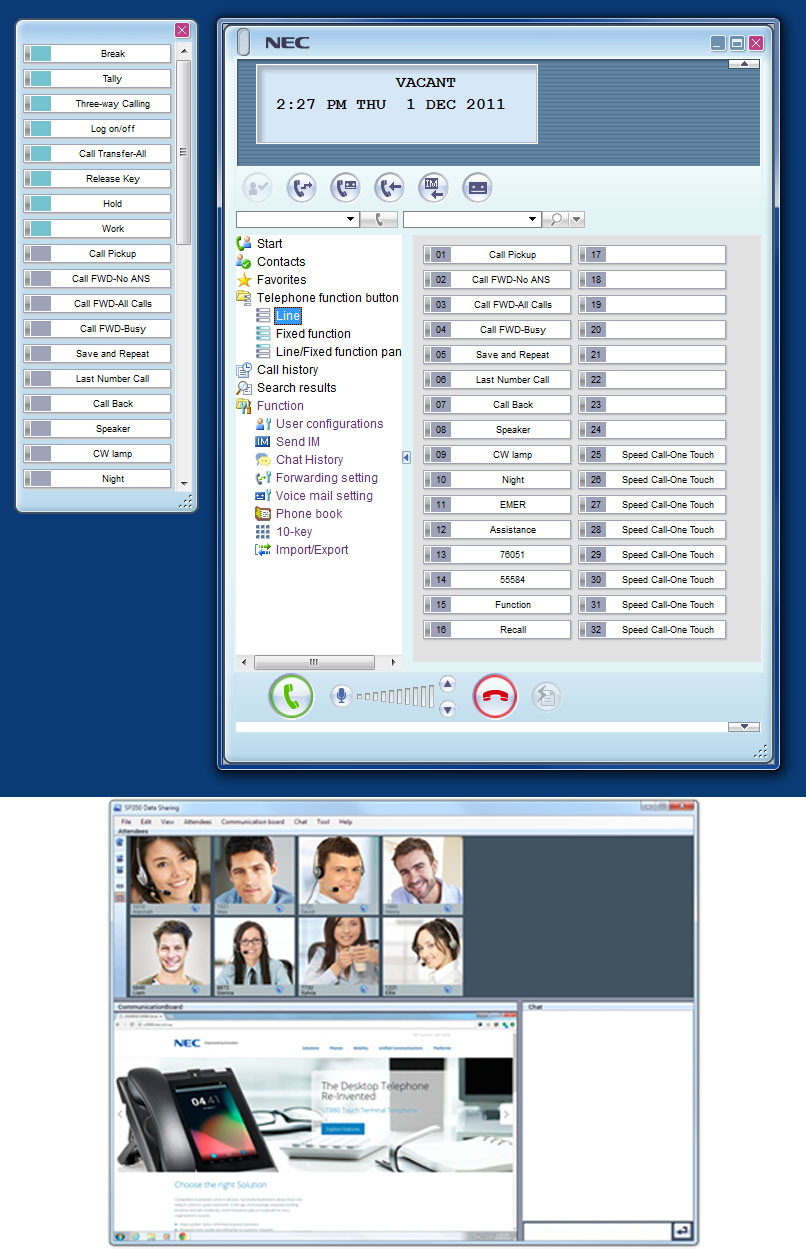 SP350 SOFTPHONE (SV93/SV95)
At a Glance
Support Laptp/Desktop PC Only
Audio and videoconferencing– offers easy set-up and participation in conference calls
Presence
Application sharing
Whiteboard– gives users the ability to review, create and update graphic designs in real-time
Instant Message/Chat
File Transfer– provides easy method to send one or more files
Call Log
Call Record