We are thrilled to introduce another round of exciting new features and enhancements that promise to enhance efficiency and flexibility in your use of the P-Series Phone System. More importantly, it is a big first step toward the contact center software market.
Read on to learn about:
WhatsApp and SMS Messaging
Linkus SDK
IPv6 support
Call Merge
Linkus UC Client Permissions
Hotkeys on Linkus Desktop Client
More Cisco IP phones for Auto Provisioning
And more
Ready to dive in? Let's go.
See Everything in Action at Yeastar Day 2023 Virtual
Curious about how these new features work? Stay tuned for Yeastar Day 2023 Virtual streaming live on October 25. It is your chance to dive deep into these features with in-depth introductions and live demonstrations. We will even provide a sneak peek of a highly anticipated feature to be released next month! Moreover, you are going to see our roadmap and product visions for 2024 and beyond.
And here's the icing on the cake—register now and you will also have a chance to win a one-year license for 100 extensions on P-Series Cloud Edition or Software Edition. Don't miss out!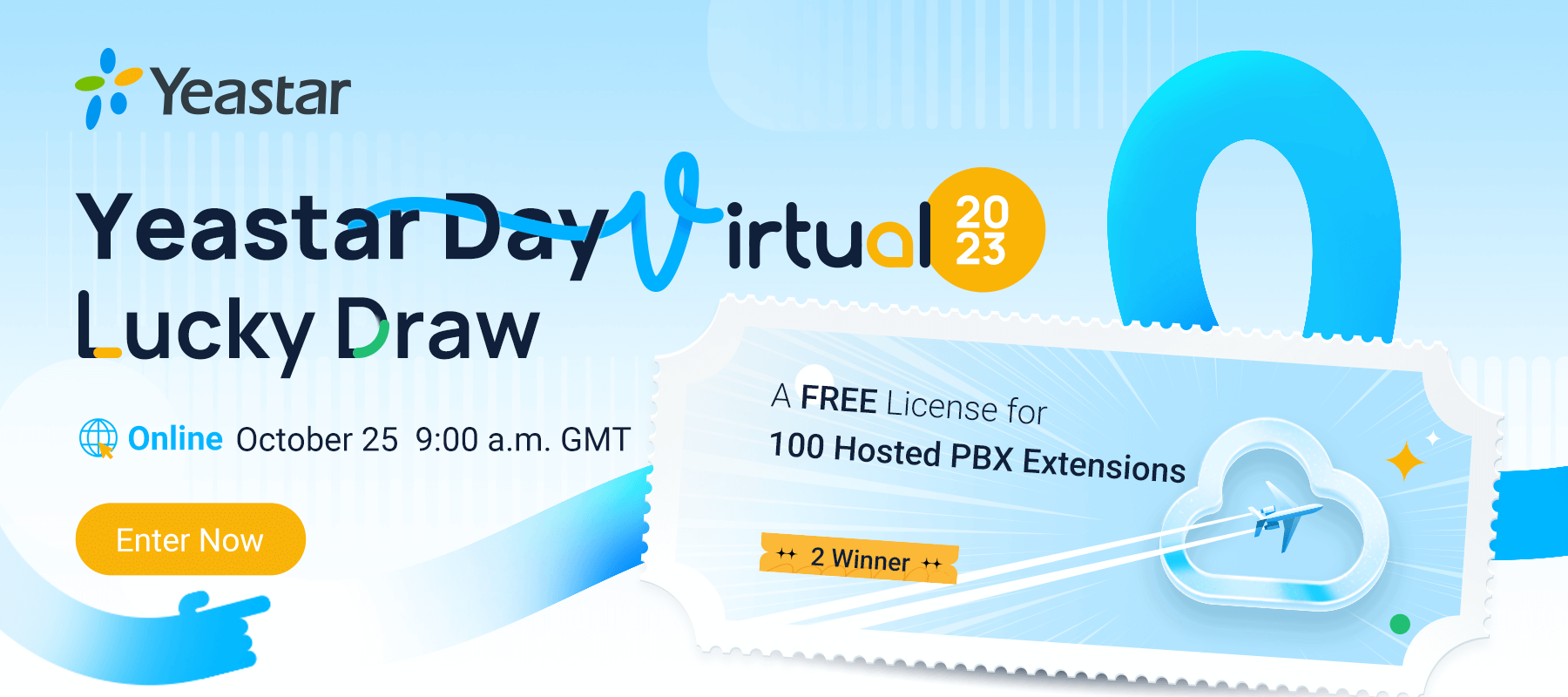 WhatsApp and SMS Integration for Omnichannel Messaging
Chat apps and text messages are not only convenient for personal communication, but also for business purposes. Companies are using these channels to connect with customers and prospects, offering quicker and more personalized services, such as customer support, order confirmations, reminders, special offers, and feedback requests. It is a direct, timely, and effective way to engage customers, with higher open rates, response rates, and conversion rates.
The introduction of WhatsApp and SMS messaging features allows you to manage all customer messages in one platform, which marks a significant step in Yeastar's journey to build a robust omnichannel contact center solution.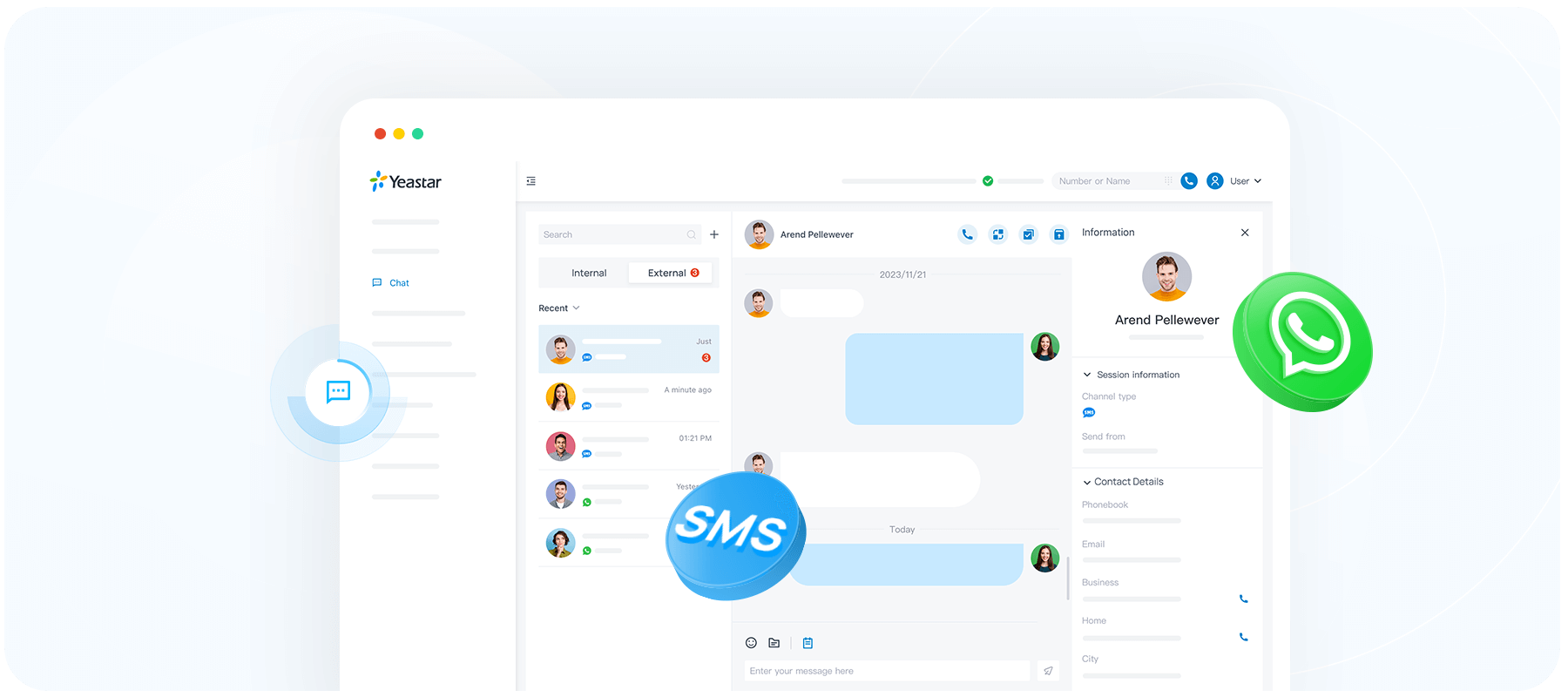 WhatsApp is a widely recognized and trusted platform, with over 100 billion daily messages sent. This integration allows you to respond to WhatsApp messages directly from Linkus, providing a new and free communication channel for customers. You'll need a WhatsApp Business Platform account associated with your business phone number to get started.
Over 80% of the total North American population uses text messaging. In 2023, 86% of businesses have used SMS marketing to text their customers. This integration allows you to send and receive text messages through Linkus using your business number. You'll need SMS-enabled DID numbers and our supported SMS & MMS providers include Twilio, Telnyx, Bandwidth, and Flowroute.
What you can do with WhatsApp and SMS Messaging:
Use Linkus Web, Mobile*, and Desktop Clients to handle messages from anywhere.
Manage messages from different channels in one chat panel.
Automatically match incoming messages to existing contacts.
Transfer chat conversations to your team members.
Send text, images, documents, emojis, and more.
Elevate chats to calls in one click.
Archive chats & auto backup/cleanup chat history
Collaborate with your team members in the same interface.
Add unlimited SMS trunks and WhatsApp accounts
But wait, there's more! We are working on developing more features like message routing to queues, bulk SMS, and chat reports. Stay tuned for Yeastar 2023 Virtual, where we will provide more details and share our complete roadmap.
*Note: WhatsApp and SMS integration will be supported by Linkus Mobile Client in November.
Linkus SDK for a Custom Calling Experience
Developing a new calling feature for your app from the ground up can be a challenging and time-consuming task. Now you have a faster and more convenient solution. The Linkus SDK (Software Development Kit) is a collection of APIs and tools for developers to seamlessly incorporate Linkus voice calling into their custom applications. It offers sample codes and documentation to expedite the development process.
Linkus SDKs can work with different types of platforms, including web browsers, Windows, macOS, Android, and iOS, supporting all the essential calling features, such as making and receiving calls, transferring, recording, call history, notifications, and more.
Access Docs: Cloud Edition | Software Edition | Appliance Edition
IPv6 Support
IPv6 is the latest version of the Internet Protocol. IPv6 was created to replace IPv4, which has a limited number of possible addresses and is running out of space. IPv6 has a much larger address space, allowing for more devices and networks to be connected. It also offers several other advantages over IPv4, such as simplified provisioning, improved security, and better quality of service. IPv6 readiness and compatibility make the P-Series Phone System more prone to the future.
Note: IPv6 is currently supported by P-Series Software Edition and Appliance Edition.
Merge Two Calls into A Conference Call
Picture this: You are on a call with a customer who requires technical support. You'd like to bring in your colleague, who happens to be an expert on the issue but are uncertain of their availability. The Call Merge feature can help!
This feature allows you to effortlessly create a three-way conversation involving external parties or internal extensions. Available on both the Linkus Web Client and Desktop Client, it can be applied to various call types, including inbound, outbound, or internal calls.
Now you can easily create a conference call that includes the customer and your colleague and solve the problem together.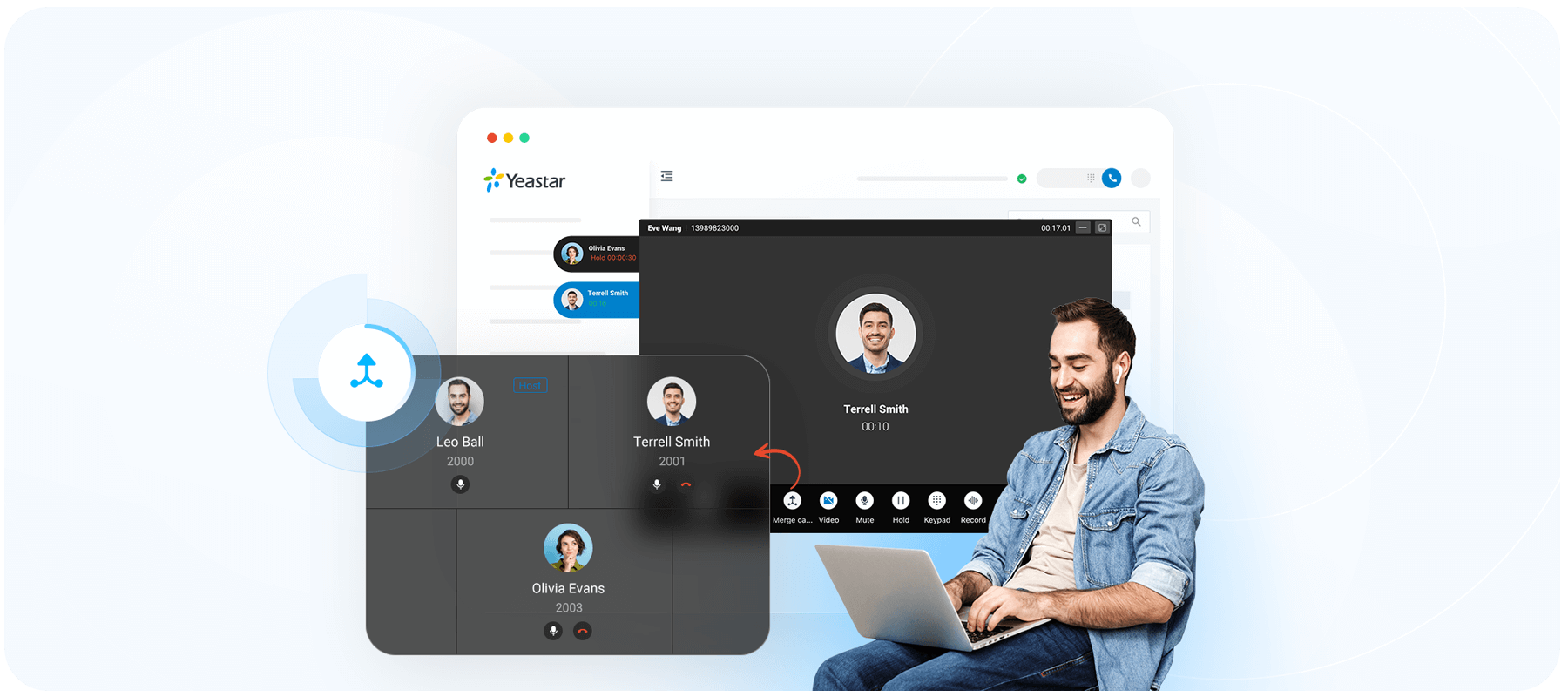 Linkus UC Client Permissions
This update also introduces more granular permission controls over feature accessibility on Linkus UC Clients. It is helpful when you need to restrict specific feature permissions for designated users, such as access to the extension directory, contacts, messaging, and more.
For example, you can restrict access to the extension directory for certain users, allowing them to see and call only those extensions relevant to their work. You can also deactivate the video conferencing feature for specific users to prevent excessive bandwidth and data usage.
These permission controls enhance the security and privacy of your communication system by restricting access to sensitive information and features. Plus, it's a smart way to manage the usage and performance of Linkus UC Clients efficiently, reducing unnecessary network traffic and resource consumption.
Customizable Hotkeys on Linkus Desktop Client
A hotkey is a key or a combination of keys on your keyboard that triggers a specific action when pressed simultaneously. Think of it as a keyboard shortcut, similar to copying and pasting text.
Now, with hotkeys supported on Linkus Desktop Client, you can perform various call operations using your keyboard, including dialing, answering, transferring, holding, and hanging up. For instance, you can select a phone number in a web page or document and press a hotkey to automatically dial it through Linkus. You can also answer or reject an incoming call by pressing a hotkey directly, without switching to the Linkus interface.
Hotkeys streamline your workflow by saving you time and effort, eliminating the need for mouse or phone button actions to manage calls. The customization option allows you to tailor key combinations to your preferences and work habits.
There are more new features and optimizations in this update, such as added support for Cisco 3905, 7821, and 8845 for auto provisioning on P-Series Software Edition and Appliance Edition. Please refer to the Release Note for more details: Cloud Edition | Software Edition | Appliance Edition.
Ready to Upgrade?
To get your hands on this exciting upgrade, simply head over to the management portal of your P-Series Phone System. If you are new to the P-Series, why not give it a try? Contact us here and experience all these fantastic features and more.