Remote Working
Support your team and your business continuity with NEC's range of communication solutions for home working and more.
Addressing the Coronavirus challenge with smart communications
The emergence and dramatic spread of the Coronavirus has impacted societies and economies around the globe. Like almost all businesses right now you are likely to be faced with keeping your team safe and your business up and running. Sourcing home working communications at short notice can be challenging. However – NEC has a range of quick implemented and cost-effective solutions when you need it most.
Remote Working Essentials
System features for all
Ensure smooth communications with your colleagues and customers with effective call routing
Call Control
Call transfer, hold, parking & voicemail enable sharp customer service levels
Video Conferencing
Create collaborative communities with audio, video & screen sharing
Your homeworking team
UNIVERGE ST500 App


Enjoy voice mobile extension over Wi-Fi/4G for your smartphone or smart deviceMake your smartphone your business phone
Bring Your Own Device (BYOD): Enable your team to use their own mobiles, mobile devices
Free WiFi business calls
Download for free via App Store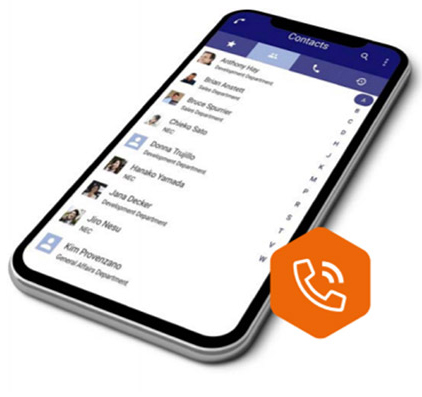 Video conferencing & InUC




Web Client for remote working

Video conferencing, document & screen sharing, up to 32 users
Uses secure WebRTC connectivityvia a web browser
InUC provides further features including Presence, Instant Messaging & Call Status
Works via Google Chrome on a PC or Android device
Work from home




with full-fledged functionality

Working from home and missing full-fledged business phone functionality as you are used to in the office? No need to! Our softphones are easily installed on your Windows PC. Using your existing VPN connection they replicate your office desk phone using the same extension number, the same features and experiences as in the office.
High-quality voice communication using a USB-connected headset
Full functionality and features of your desktop phone
Plus advanced multimedia applications