Award-winning VoIP PBX System

RECOMMEND A S-SERIES MODEL FOR ME.

Robust Feature Set for All of Your Calling Needs
The Yeastar S-Series is designed to help you grow your business by providing plenty of business-enhancing features and functions.
App Center
AutoCLIP
Auto Provision IP Phones
Automated Attendant (IVR)
Blacklist/Whitelist
Billing App
Call Back
Call Detail Records (CDR)
Call Monitor
Call Recording
Call Routing
Call Transfer
Conference
Distinctive Ringtone
Emergency Number
Event Center
Email to SMS/SMS to Email
Fax to Email
Find Me/Follow Me
Hot Standby
Import/Export Extensions
LDAP Server APP
Mobility Extension
Music on Hold
Queue
Ring Group
Remote Management
SIP Forking
SLA
Speed Dial
Time Condition
User Portal
User Privileges
Video Calls
Voicemail
Voicemail to Email
VPN Server App
Easy Configuration and Management
Fast installations with advanced auto-configuration, plug and play capabilities. Control your phone system with an intuitive Web GUI. Instantly alert through email, SMS, and phone call.
Managed easily from PC, smartphone, or any Internet-enabled device.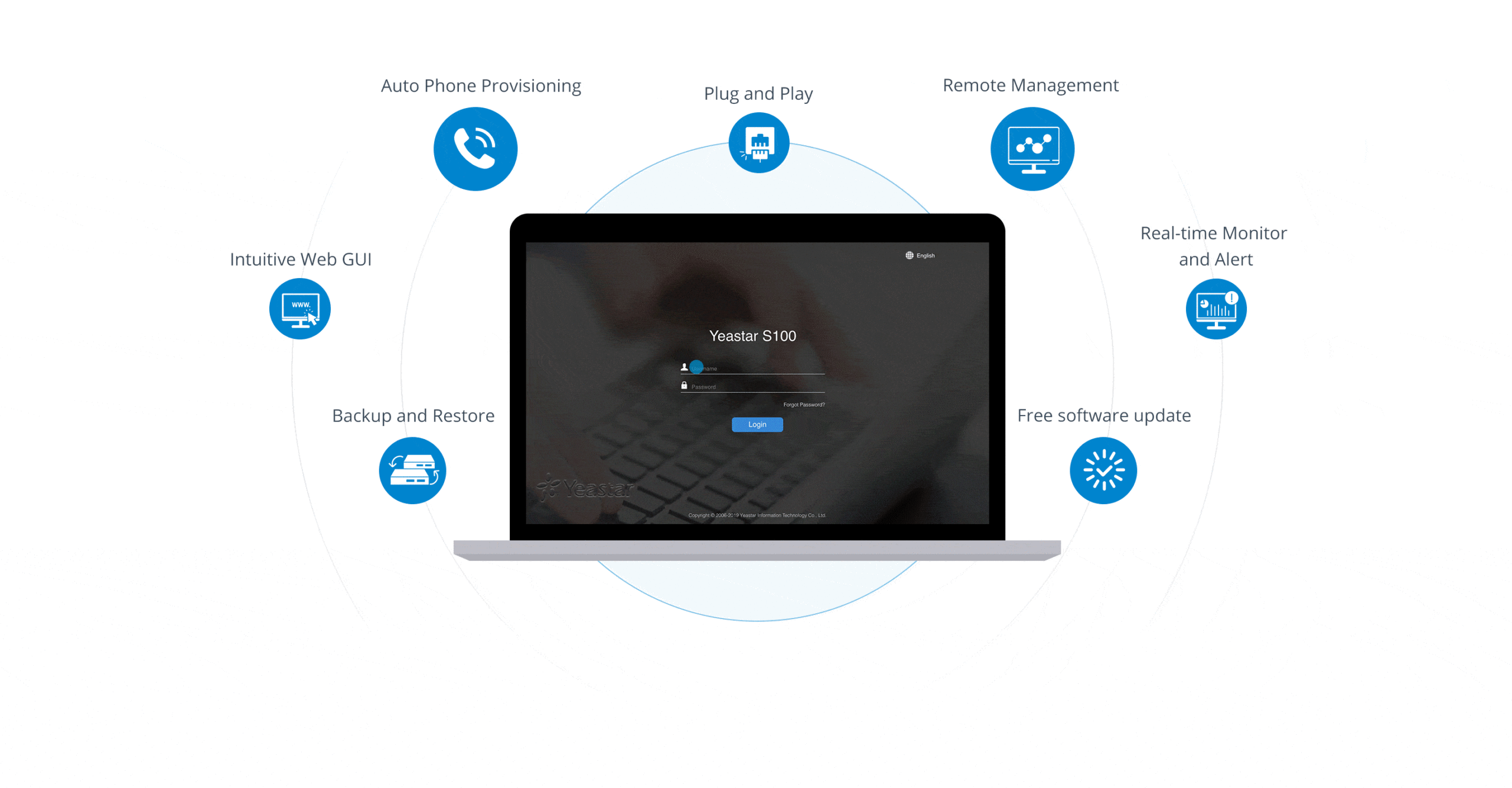 Telephony Modules
FXS extensions module, FXO module, PSTN fallback module, BRI module, and GSM/3G/4G module
Expansion Boards
Supports 4 modules in one EX08 Expansion Board, Supports 1 E1/T1/PRI port in one EX30 Expansion Board.
System Capacity
Expand SIP users and concurrent calls when your business grows with DSP Module.
LINKUS UNIFIED COMMUNICATIONS APP
Available using Windows, macOS, iOS, and Android
Make and receive enterprise VoIP calls anywhere anytime
Outlook Contacts, Google Contacts, Salesforce CRM and Microsoft Dynamics 365 integrated; more CRM to support
Instant messaging and file sharing empowered by Linkus Cloud Service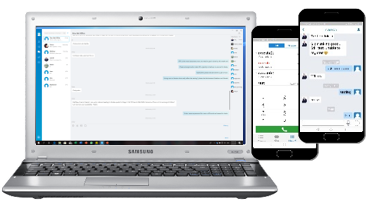 DOWNLOAD BROCHURES & DATASHEET