UNIFIED MESSAGING AND VOICEMAIL
UNIFY YOUR MESSAGES EASILY
As part of the SV9000 solutions, a wealth of Unified Messaging and Voicemail options are available that help staff be more productive and maximize customer satisfaction. NEC's messaging solutions automate your communications by providing your business with one voicemail system complete with integrated voice messaging capabilities and automated attendant features. These solutions increase user efficiency by providing them with enhanced call control and an easy-to-use management interface.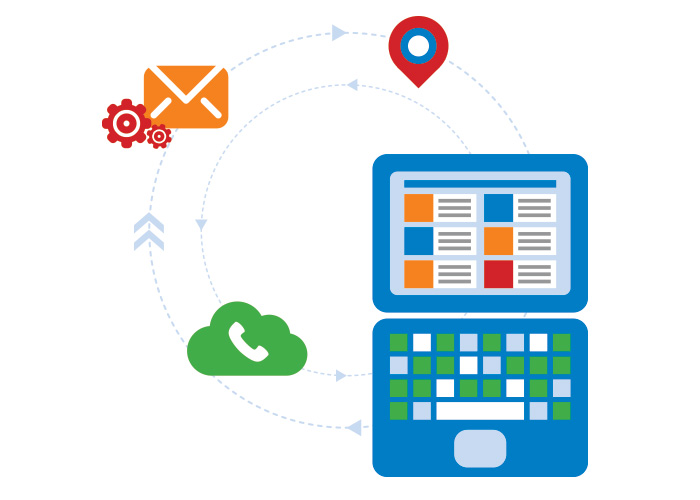 Key benefits
Unified messaging features – Users can access and manage their messages on a variety of devices – regardless of the type or origin of the messages received
Quick access to voice mail – Employees connect directly to voice mail without encountering a main voice-mail greeting
More message flexibility – Employees can capture messages live, archive them for future access and forward them to another mailbox
Quick call routing – Because our solutions integrate closely with system platforms, calls arrive at their destination more quickly than they do in traditional voice-mail systems
SMALL & MEDIUM SIZE
BUSINESSES
InMail
As an embedded solution on the SV9100, it offers users easy access to voicemail features, advanced call processing, simplified message management, and integration with UC Suite for quick access to messages from your desktop client.
ENTERPRISE
BUSINESSES
UNIVERGE UM4730
IP integration to the SV9300/SV9500 and the ability to be deployed in a virtualized environment makes the UM4730 easy to install and maintain. It offers all of the traditional capabilities of an advanced UM/Attendant solution plus optional full-featured packages to meet your specific business requirements.
DOWNLOAD BROCHURES & DATASHEET